Highlights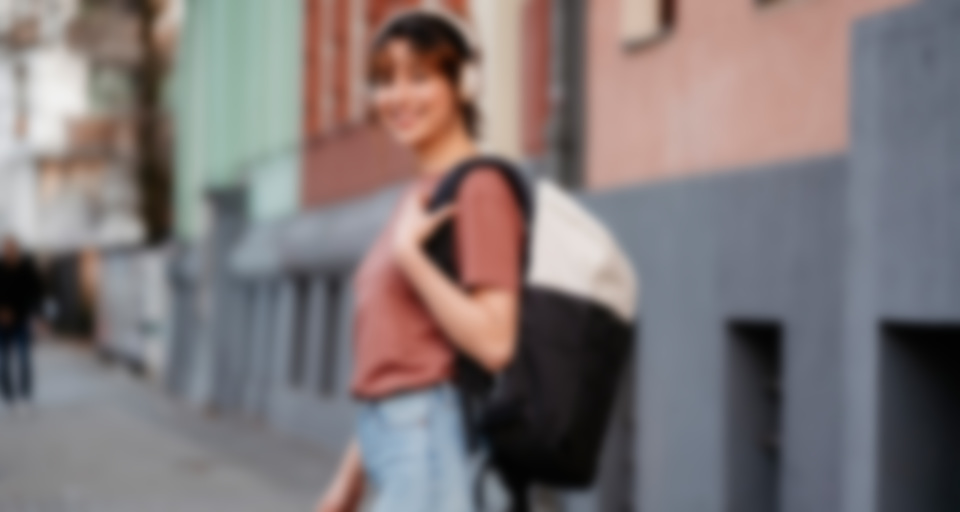 Why we love this product
If you're on the go a lot and like to listen to a lot of music then let us introduce you to the perfect backpack along with headphones and a headphone bag. The best thing about it: everything fits. the sound, the style, the utility. In collaboration with deuter a unique set has been created, which combines urban lifestyle, practicality and the protection of your favourite headphones.
Key advantages at a glance
Bundle of SUREME ON headphones, headphone bag and high-quality city backpack with integrated, fleeced compartment for the Teufel SUPREME ON or the SUPREME ON Bag
SUPREME ON are Bluetooth headphones with linear HD driver and effective external sound attenuation
Bluetooth 5.0 with aptX™ and AAC for music streaming in CD-like quality from Spotify, Deezer, YouTube, Apple Music and co., NFC for fast pairing
Handsfree with two microphones and Qualcomm® cVc™ technology for wireless calling, skype, Facetime, voice control via Google/Siri in high sound quality.
Runs up to 30 hours, 25 hours with aptX™ at medium volume, joystick for music control, on-ear detection: starts playing as soon as headphones are put on, pauses when taken off
Daypack offers large U-Zip opening for stowing all materials with best overview, laptop compartment up to 15 inch (current MacBook Pro 16 inch fits), slip pocket for tablet, bottle pocket, valuables pocket inside and powerbank pocket, two outside pockets
Ergonomically cut S-shaped shoulder straps for high wearing comfort
Weight only 800 g, volume 22 liters, dimensions 51 / 30 / 17 (H x W x D) cm
Features
All technologies at a glance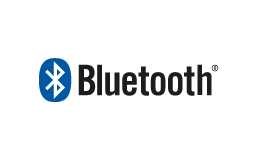 Streame Musik kabellos vom Smartphone, PC, Notebook oder iOS- bzw- MAC-OS Gerät auf den Lautsprecher. Videoton wird Lippen-synchron übertragen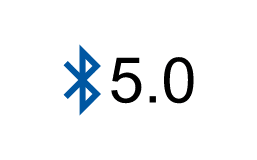 Diese Bluetooth-Version erlaubt auch Mehrfachverbindungen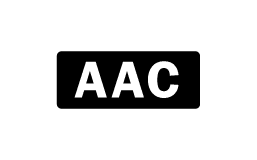 AAC is a technology that ensures CD-like quality for audio streams when the sender and receiver device support it. AAC is supported by Chromecast built-in, Android devices, and iOS devices.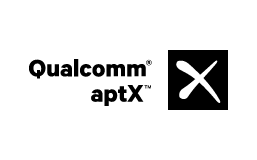 Bluetooth aptX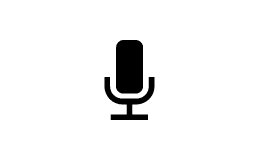 Freisprecheinrichtung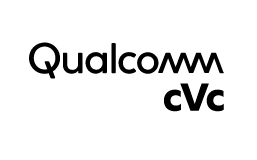 Die Qualcomm cVc Technologie optimiert deine Stimme bei Headset-Gesprächen und filtert Umgebungsgeräusche heraus.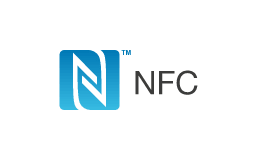 NFC enables a simple connection of two Bluetooth devices without complex pairing.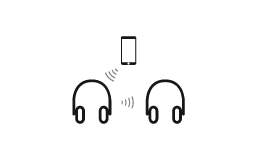 Mit der ShareMe Funktion kannst du auf zwei ShareMe kompatiblen Kopfhörern gleichzeitig deine Musik abspielen. Das geht aktuell mit zwei AIRY SPORTS, zwei SUPREME IN oder zwei SUPREME ON.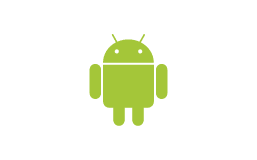 Funktioniert für Systeme mit Android.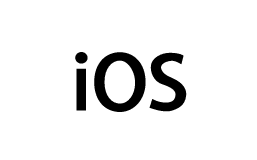 Works with iOS systems such as iPhone, iPad, etc.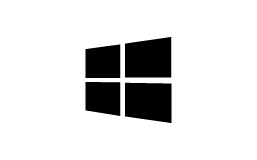 Funktioniert an Windows Geräten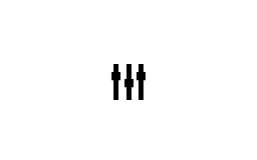 Klangeinstellungen vornehmen Icon - On-Ear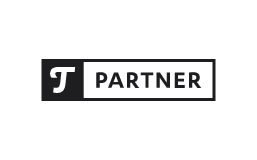 Quality brands especially selected by Teufel are the perfect match for our products.
Wear what you hear
With this backpack, you have everything with you and are ready for everything. And best of all, you're doing something good for the environment. Sounds good? Then put it on, the UP Berlin and the SUPREME ON.
This is how design works
From wherever you look at him, the bag looks good at every angle. It stands out when it has to and goes with every outfit.




There's room for it all
No matter how big your desire for a digital companion, you can fit just about anything you want into your bag. Plus, of course, a wallet and water bottle.
SUPREME ON – We All Are SUPREME.
Music is colorful and diverse. The SUPREME ON stands true to this with vibrant colors variants and excellent sound.

It all depends on sound
Developed and designed in Berlin, the SUPREME ON sets the bar for wireless on-ear headphones extremely high. The sound? Simply sublime: deep, earthy kick bass, excellent speech intelligibility and silky, detailed trebles.
Perfect for all genres of music

Extra thick earcushions
Ultra-soft, durable and easy to clean.
Good noise dampening
Very little outside noise can reach the inside.

40mm linear HD driver
Distortion-free playback regardless of device even at high volumes

Copper-plated aluminum voice coil
Provides high impulse fidelity even for very demanding tracks
Neodymium magnets
Particularly light, yet powerful.
Experience value
The SUPREME looks as good as it sounds. Ultra-low tolerances, high-quality materials, extremely abrasion-resistant and fine design details make it a real style accent.

Suitable for glasses wearers
Due to its soft padding, the SUPREME is the perfect buddy for glasses wearers.

Lightweight
For long, comfortable listening sessions.

Easy to clean
All components of the SUPREME ON can be easily cleaned.

Drop tested
The SUPREME is drop tested from a height of 1.5 m. The headband with internal spring steel is highly flexible.

Well ventilated
Due to the over-ear design, the chamber always remains well ventilated.
Bluetooth: high fidelity wireless audio
Our products provide clean, stable Bluetooth connection with minimal power consumption at ranges from 10 meters and up.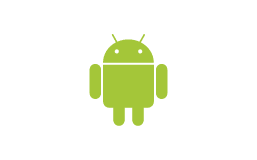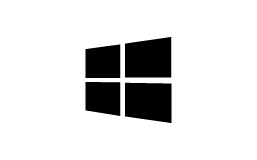 Stream music, movies, or games from your smartphone, tablet, laptop, PC or Mac.
All operating systems supported.


Perfectly synced

The sound and video always match whether you're gaming or watching TV.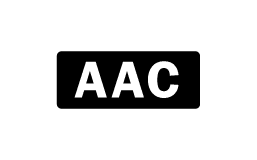 AAC
AAC is now a widely used Bluetooth codec, similar to Qualcomm's apt-X, which provides CD-like quality for wireless transmission as long as both transmitter and receiver support the codec. AAC is supported by Android and iOS devices.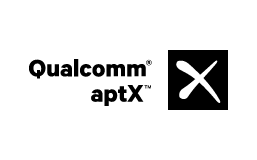 Qualcomm aptX
Qualcomm aptX is a Bluetooth codec which, similar to AAC, delivers CD-quality audio wirelessly. Both sending and receiving device must support this codec in order to use it. AptX is supported by Android devices as well as Mac OS.

Teufel Headphones App
You can download the Teufel Headphones App for free with the SUPREME ON. With it, you can create an individual sound image via the infinitely adjustable and permanently storable equaliser. Look forward to future updates.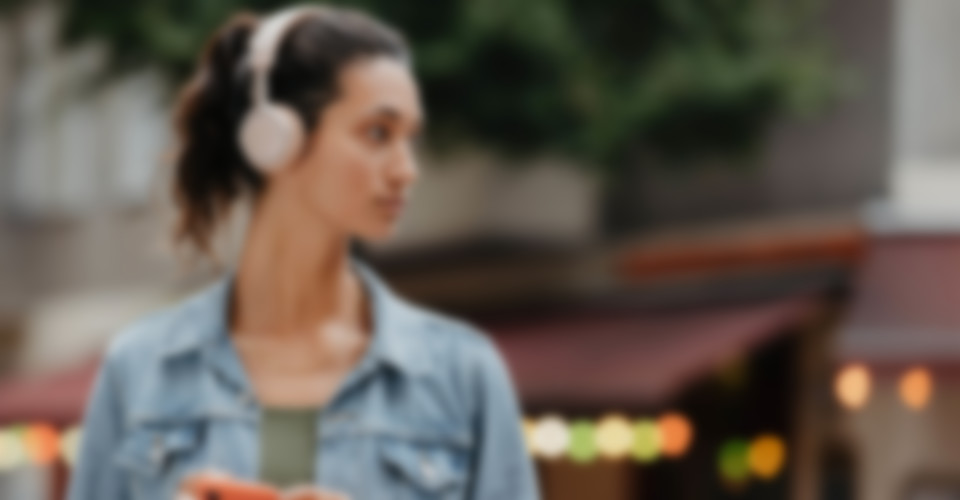 Talk to me
Qualcomm's built-in noise and echo cancellation technology, cVc, ensures high-quality voice and phone calls. You can also start Apple Siri or Google Assistant from there. All wirelessly, of course.
Hello Tonja, the coffee is done.

Hey Google! Play Jurassitol by Filter.

Hey Siri! Is it going to be windy tomorrow? I want to take my kite out.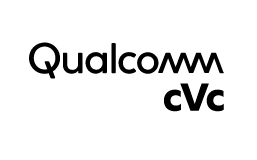 Ports and controls
The SUPREME ON can be operated directly without a smartphone. Press the control button up, down, to the side or in the middle to control playback, make calls or operate voice assistants.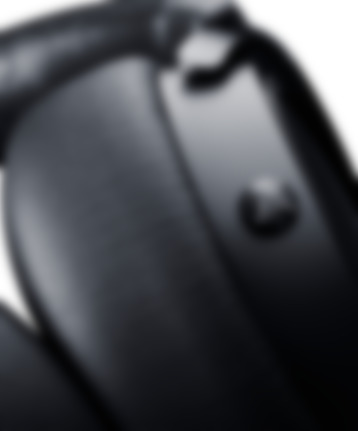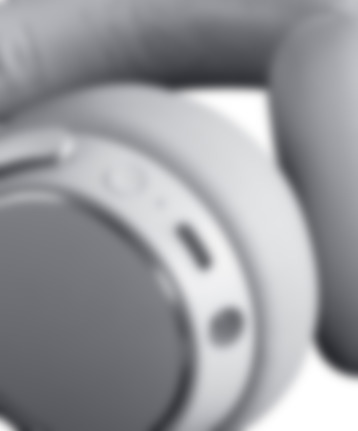 Included components
SUPREME ON + deuter x Teufel UP BERLIN
1 × deuter x Teufel UP BERLIN Daypack – Bone - Black
1 × SUPREME ON – Night Black

1 × Headphone Bag for SUPREME ON
1 × USB-C-charging cable for SUPREME ON
1 × connecting cable 3,5mm for SUPREME ON (black)

1 × deuter x Teufel SUPREME ON Bag – Black
Specifications
deuter x Teufel UP BERLIN Daypack

High-quality city backpack with integrated, fleeced bag for the Teufel SUPREME ON or the SUPREME ON Bag

| | |
| --- | --- |
| Weight | 800 g |

SUPREME ON

On-ear, wireless and beautifully finished Bluetooth headphones with linear HD driver and effective external noise reduction

| | |
| --- | --- |
| Width | 14,35 cm |
| Height | 17,14 cm |
| Depth | 6,86 cm |
| Weight | 0,18 kg |

| | |
| --- | --- |
| 3.5mm stereo in | 1 |
| Bluetooth | Yes |
| Bluetooth 5.0 | Yes |
| Bluetooth AAC | Yes |
| Bluetooth aptX | Yes |
| Speakerphone function | Yes |
| Qualcomm cVc | Yes |
| NFC | Yes |

| | |
| --- | --- |
| Android | Yes |
| iOS | Yes |
| Microsoft | Yes |

| | |
| --- | --- |
| Battery life at medium volume | 25 h |
| Battery type | Lithium-ion |
| Automatic on/off | Yes |
| Standby-Function | Yes |
| Adjustable sound settings | Yes |

| | |
| --- | --- |
| Enclosure material | Platic, Aluminium, fabric, artificial leather |
| Broadband loudspeakers (diameter) | 40 mm |
| Frequency range | 10 - 20000 Hz |
| Impedance | 26 Ohm |
| Enclosure type | Closed |

deuter x Teufel SUPREME ON Bag

High-quality bag with zip for the SUPREME ON

| | |
| --- | --- |
| Width | 19 cm |
| Weight | 60 g |
| Height | 13 cm |
| Depth | 7 cm |

SUPREME ON + deuter x Teufel UP BERLIN

Bundle of SUREME ON headphones, headphone bag and high-quality city backpack with integrated, fleeced compartment for the Teufel SUPREME ON or the SUPREME ON Bag