Discover Teufel's freshest audio products and bundles.
Like you've never heard before
Bundles: Im Team unschlagbar
We develop and sell our products directly
Risk-free 8-week trial
Because every room sounds different, we want to give you plenty of time to test out every last setting at your own pace. So feel free to test our speakers at home risk free for 8 weeks.
Directly from manufacturer
Teufel stands for quality. That's why we offer you up to 12 years warranty on all speakers.
Free return shipping
You have changed your mind or want another product? No problem! Just inform our customer service and we will have it picked up free of charge.
Receiver - bring your loudspeaker to life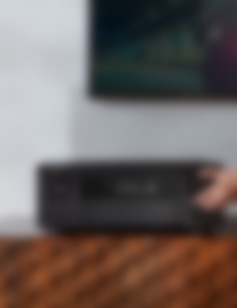 Zubehör: Mach es komplett
For real Teufel fans
For all those who have long since fallen in love with the sound of Teufel, there is the Teufel Fanshop collection. Classics like the Teufel MUG are the perfect gift for Santa's stocking.
Aktuelle Topseller: Deine Stammspieler
Discover Teufel's audio world